FIRST ALERT: Clouds sticking around through most of the work week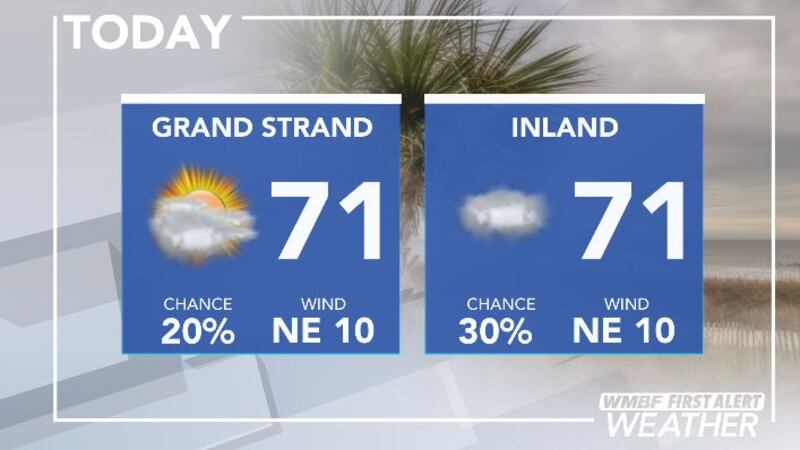 Published: Oct. 9, 2022 at 6:12 AM EDT
|
Updated: Oct. 10, 2022 at 2:07 PM EDT
MYRTLE BEACH, SC (WMBF) - The new week starts off with mostly cloudy skies and a stray shower possible. Better rain chances arrive later this week.
TONIGHT
Mostly cloudy skies will continue tonight with the slight risk of a sprinkle or two. Temperatures will drop into the middle 50s inland and upper 50s along the Grand Strand.
TUESDAY
Skies will start to brighten up more on Tuesday. Temperatures will once again climb into the lower 70s.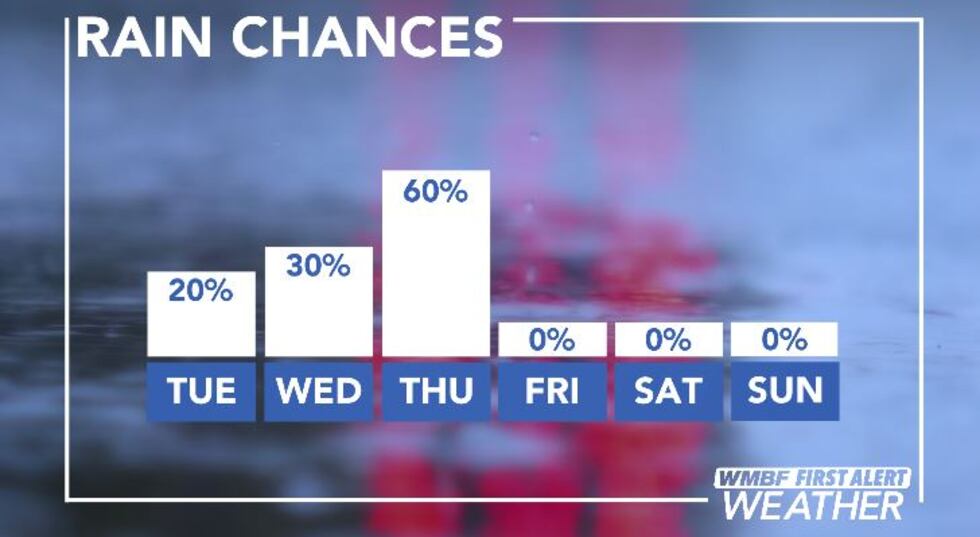 REST OF THE WEEK
The next big weather maker will be a cold front that moves through the area late on Thursday. Ahead of the front, the risk of showers will start to increase by later Wednesday and peak at 60% on Thursday. A few thunderstorms could develop as well.
Another round of cool and dry weather will return behind the front by Friday and will last into the weekend.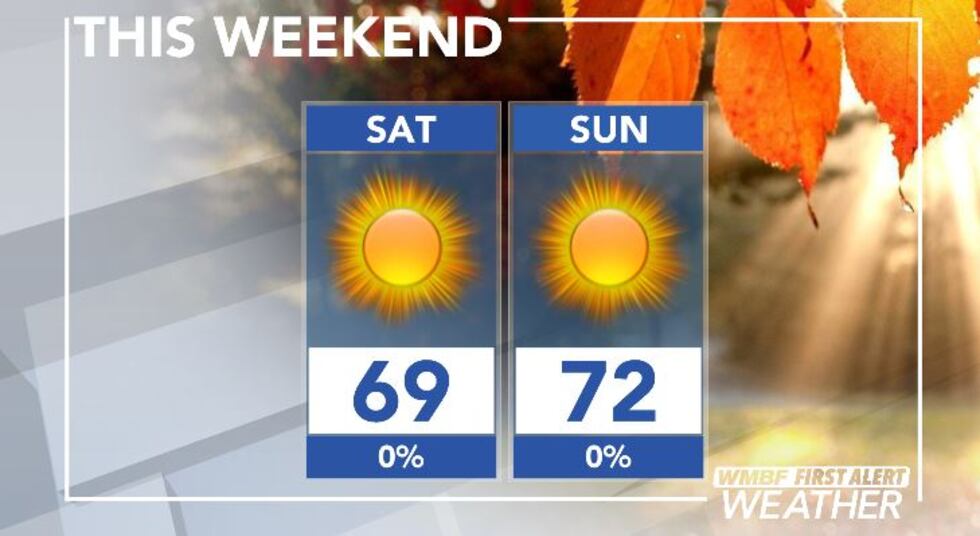 Copyright 2022 WMBF. All rights reserved.