NC school district releases statement on decision to puts AR-15s in schools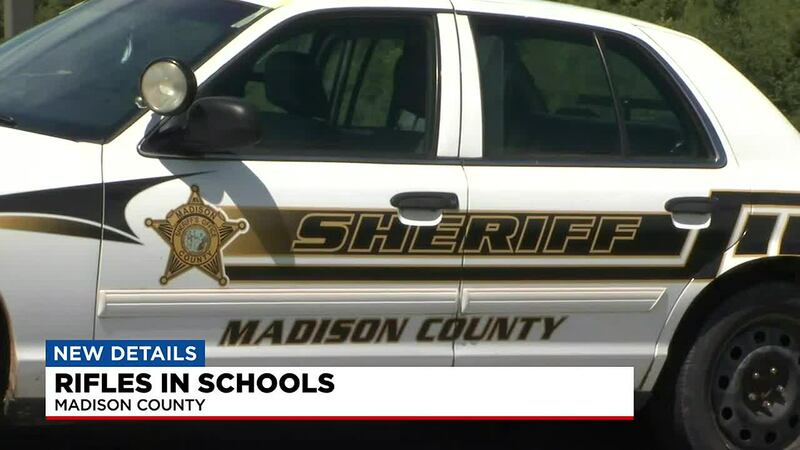 Published: Aug. 6, 2022 at 11:56 AM EDT
MADISON COUNTY, N.C. (FOX Carolina) - Madison County Schools' Superintendent Will Hoffman released a statement on the decision to work with the Sheriff's Office to equip school resources officers with AR-15 rifles and additional training to help improve security
Hoffman released the following statement on the decision on August 8, 2022.
"The Board of Education, the County Commission and the Madison County Sheriff have worked together to fund School Resource Officers in each of our schools. This has always been our highest safety priority. We have also worked to fund digital camera systems at each school, additional counseling, and social worker support at each school and site-based therapy to create safe school environments at each of our schools. We have now seen senseless school shootings over and over again across our nation. As superintendent of schools my highest priority is the safety and welfare of our students and staff. I believe in our School Resource Officers; they build strong relationships with students, and they are highly trained in the use of firearms and de-escalation strategies. They have my trust; the trust of our Board of Education and they have earned the public's trust. They need to be able to take decisive action that includes all appropriate steps to neutralize an assailant, should a critical incident occur."
Madison County Sheriff Buddy Harwood announced details of the plan during a press conference in June.
During the press conference, Harwood argued that we've seen that a deputy armed with a handgun is not always enough to stop certain situations. Because of this, Harwood said he decided to arm every school resource officer with an AR-15 rifle with optics and accessories.
According to Harwood, all the rifles and accessories were bought using money donated by residents in Madison County.
Haywood explained that every officer will attend hours of extra tactical training with these rifles to ensure they are ready to use them. He added that each rifle will also be kept in a gun safe in an undisclosed location at each school.
Harwood said he is working with Madison County School Superintendent Dr. Weil Hoffman and the Board of Education to implement this new safety measure.
Copyright 2022 WHNS. All rights reserved.